Portugal is unusual in having its very own grape varietals and the area around Setúbal is where some wonderful fragrant whites are produced from grapes with names such as Arinto, Fernão Peres and Siria. The reds are also indigenous, with Castelão being the most widely planted (also known as Perquita), Aragonez and blends of Touriga National and Trincadeira. However, with increasing experimentation other grapes such as Syrah, Chardonnay and Sauvignon Blanc are also being tried. Further south indigenous white grapes include Roupeiro, Rabo de Ovelha and Antão Vaz.
Read more in this Wine and Food Lovers Guide to Portugal by Oz Clark.
DOC appellations
There are two DOC appellations, the first for the excellent fortified Muscat wines – Moscatel de Setúbel and the second fo DOC Palmela, a table wine appellation. Regional wine is popular and by far the most common output.
Moscatel de Setúbal is a fortified wine ranging from dry to fully sweet and produced in a style similar to sherry. It is possible to buy for just a few euros or much more for those aged for years in oak. The Muscat of Alexandria and smaller-berried Muscat à Petit Grains grape are grown and a pink-skinned variety which makes 'Roxo'.
Wineries and tours
Bacalhôa's winery at Quinta da Bassaqueira is a worthwhile visit. It's huge dome with one central pillar once belonged to Readers Digest magazine before being converted to a winery. Other wineries and information are found on the same website.
Recommended are the cellar tours of José Maria da Fonseca, the oldest Portuguese producer of table wine and Moscatel de Setúbal, in Vila Nogueira de Azeitão. Ring ahead to arrange a visit to the house and museum. From Setúbal, buses leave frequently to Vila Nogueira de Azeitão (20 minutes).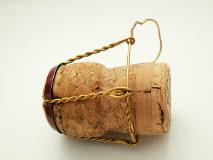 The Alentejo grows forests of cork oak from which wine stoppers are made. Even now you will not see a screw top in sight!