Outdoor life is a joy to experience all year round due to the prevailing mild climate.
There are many quality camping and glamping (glamorous camping) sites and it is still possible to camp 'wild' if you follow the rules. Many northern Europeans migrate to this area in their motorhomes during the winter months to enjoy the sunshine.
Much more than a Camper Van Hire in Portugal it's a unique and an unforgettable travel experience. Our aim is to cater for all your needs and get your perfect road trip. We provide:
• 4 Sleep/ Travel
• WC Toilet + Hot Shower
• Fully equipped Kitchen + Tableware
• Outdoor Furniture
• Air Conditioner
• Unlimited Km and more…
Get a lifetime travel adventure! http://soulcampers.com.pt/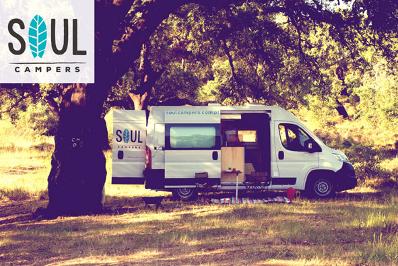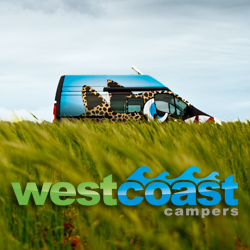 Go where you like!Enjoy the freedom of a our versatile and spacious campervans – and all for the cost of renting a basic car! West Coast Campers rent economic and reliable campervans for those wishing to explore the West Coast of Portugal. Our colourfully painted vehicles can sleep up to five people and are fully equipped. They are not subject to the usual parking and traffic restrictions imposed on ordinary motorhomes.
Glamping is a term derived from the two words 'glamourous camping' and is becoming increasingly popular. Several glamping resorts have sprung up in recent years – often within a retreat or surf camp.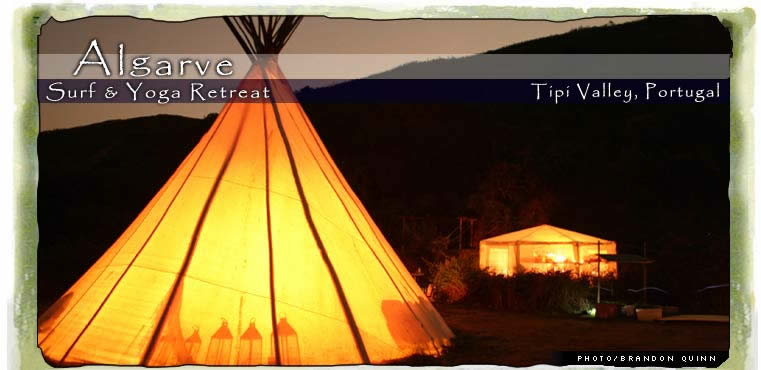 Positioned minutes from the Atlantic Ocean in the west Algarve, our eco retreat is near to Amoreira and Monte Clerigo beaches yet close to towns and tourist attractions. The picturesque and village of Aljezur is just 2 km away. The rugged and uncrowded western Algarve offers stunning scenery, bird life and nature walks. Aljezur also boasts quaint seafood restaurants and of course fantastic coffee and cake shops.
The Walnut Tree Farm
The Walnut Tree Farm caters for seekers of the wilderness. Stay in the farmhouse, tree house or yurt. The location is 'away from it all' but only six minutes from town by car. The farm is run on ecological principles and there are organic fruit and vegetables available in the summer and autumn.
http://walnut-tree-farm.com/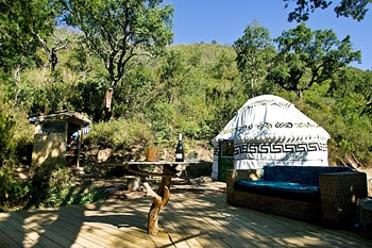 Wild (free) camping is forbidden in unauthorised areas such as the Costa Vicentina Nature Reserve. All kind of overnight stays in protected areas are prohibited. Especially during the summer there will be inspections by the GNR police and fines can be very large, so be warned. If unsure where to camp, always ask the local tourism centre or police. In the Algarve, camping is only allowed in designated areas.
It is important to understand the responsibilities of wild camping. Instant fines can be given out to campers who:
• Camp overnight where there is a sign that designates 'no campervan parking';
• Deposit waste while practising wild camping;
• Lighting fires/BBQs in non designated areas and specially when inside a natural park;
• Park in dunes or other protected environment designated by a special sign.
Free camping spots are known by locals and most leisure vehicles are very obvious. Always park sensible, never leave anything on display, and always lock your vehicle. If others are parking in the area, park next to them, not just close to them. In Spain and Portugal free camping is tolerated in most car parks around beach areas. In some areas it is not tolerated, and will be signposted.

Serro da Bica is a small campsite (max. 40 person's) easily accessible from the main road but in the middle of nature, on the banks of the beautiful river Mira.
It's an ideal place for fishing, birdwatching, horseriding and hiking and less than 5km from one of the largest lakes in Portugal – Santa Clara. In nearby Castro Verde there is a bird sanctuary.
For history lovers there is an archaeological circuit which includes prehistoric remains dating back to 700 BC.
The Algarve is a short drive south while the beaches of the west and the magnifient national park - the Costa Vicentina - is a day trip.