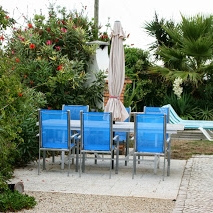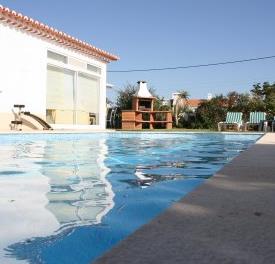 Villa Oceano
Vila Oceano is modern and offers everything for a relaxing holiday. There are two bedrooms, a well equipped kitchen and living room and two bathrooms. Outside there is a private pool and a large reservoir where you can swim or fish. Situated about 500m from the Atlantic Ocean it is possible to hear the roar of the waves from here. The beautiful beaches of Monte Clerigo and Arrifana with their crystal clear water are within a few minutes drive.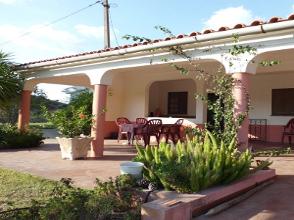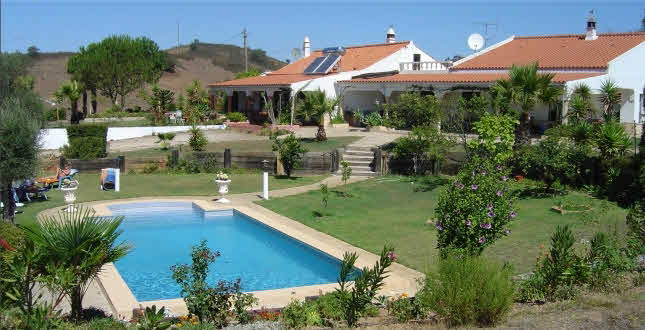 Vivenda Serena
Vivenda Serena is a guest house just outside the authentic village of São Marcos da Serra. The Swiss owner lives in the main building. There are a couple of donkeys, chickens, birds and dogs on the property. There is a large private pool and a very well maintained garden. Suitable for 4 persons.
In a region blessed with the most sunshine in Europe, Monte Vale Pereiro holiday homes in Portugal is an 'all season' haven. This old, enchanting 12-ha estate, with three self catering holiday homes, is situated only 6 km from the small village of Cercal, 15 km from Vila Nova de Milfontes, Porto Covo and several beautiful beaches. The holiday houses are surrounded by beautiful countryside
The houses are built on a hill and have magnificent views of the rural countryside. They are beautifully decorated and have their own wood stoves and terraces – each with its own character.
Casa Sines is connected to the Monte by beautiful arches and a spacious courtyard, but has its own entrance. This cosy house contains a bedroom, a bathroom with shower, a living room with a kitchen, fireplace and sofa bed and private terrace. It boasts a beautiful outdoor BBQ
The other houses, Casa Cercal and Casa Porto Covo, are fully detached. They have one twin bedroom and a double bedroom, a living room with a fireplace and a kitchen, bathroom with shower, a big veranda and a private terrace with restful views of the surrounding country side.
There is a large swimming pool, surrounded by trees and flowers. The Quinta's private, personal and authentic character, its wide open space and natural surroundings make both adults and children feel at home. There is a playground for your children and if you want you can ride with our horses through the beauty of the Alentejo. Read more on read more ...
Monte do Casarão is an 86 acre rural estate in the lower Alentejo with easy access to the west coast and bordering the Parque Natural da Costa Vicentina.
There are six cottages, all architect designed in the style of the surrounding local farms – white walls, red roofs and touches of blue. Delightful terraces incorporate outdoor kitchens, yet the accommodation is stylish, and fitted with all modern conveniences. Scattered across the estate each cottage is set atop it's own 'monte' or hill and has views to sigh for. Enjoy stunning scenery, absolute privacy and complete peace and quiet.
We will do our utmost to make your stay unforgettable – we can even arrange breakfast in bed!
Read more ...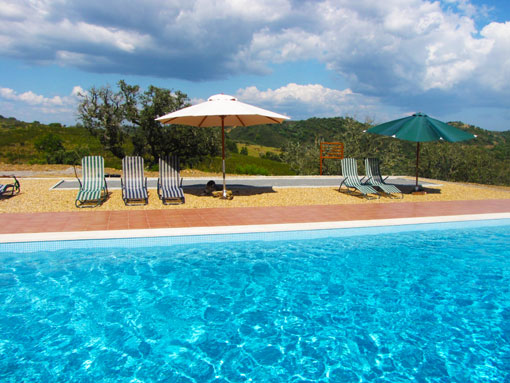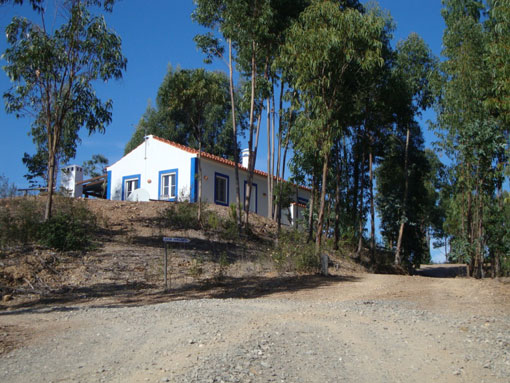 Martinheiras (free yoga class per one week booking!)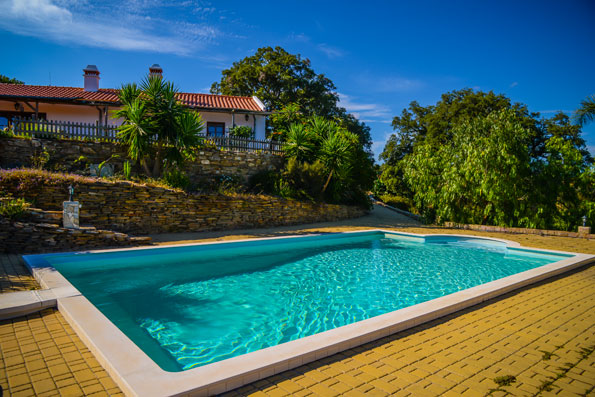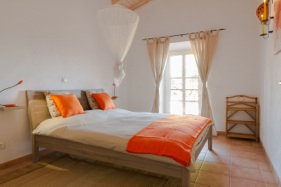 Martinheiras sits high up near Luzianes-Gare, Alentejo, Portugal with spectacular views, beautiful gardens and surrounded by peace and nature. 100% solar powered, it provides its own water, making it not only remote and beautiful, but eco-friendly as well. If utter peace and quiet are what you wish, this is the place for you.
A lovely off the grid escape, with reasonable driving distances to quaint old towns, stunning beaches and supermarkets. Great pool, lovely hosts and clean and comfortable rooms. An impressive solar system. Loved "Hammock Hill". Oh, and bring your yoga mat - the yoga teacher is excellent! - George
A salt water swimming pool, juice bar and outdoor BBQ are available for all to use. We also offer private dining. We can arrange for pick up from Faro, Lisbon or the nearest train station.
Martinheiras is 45 mins drive from the west coast and 25 minutes to Odemira, the regional town. The breathtaking Santa Clara reservoir is only 15 minutes away.
We are happy to tailor your stay and can offer Wellness Packages and countryside activities to make you feel relaxed, rejuvenated and revived. Read more ...